If you're expecting a big number of guests, a buffet may be a more cost-effective option. With a buffet, diners have a greater degree of control over what they put on their plates, but with a plated dinner, their dishes are prepared for them. Stations are a great alternative if you're looking to provide a variety of cuisines or if you'd prefer a more hands-on experience.Large platters of food are placed on each table, and guests are encouraged to pass them around and serve themselves. This kind of catering is perfect for more intimate weddings where guests can interact more freely with one another.
Do you have any questions about how much you should give the caterer during your wedding? The answer is yes, however the best practices might differ.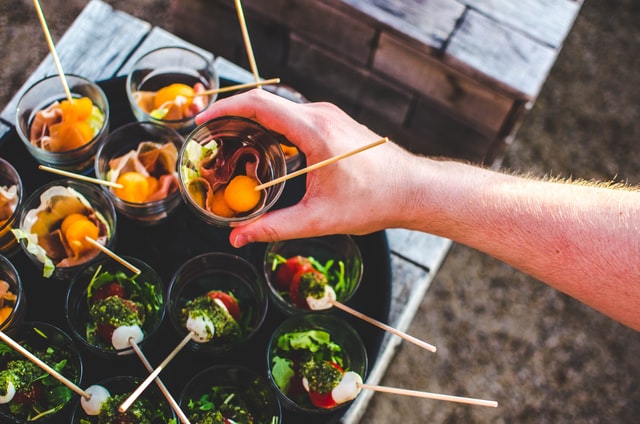 How do wedding caterers get tipped?A service charge or gratuity may already be included in your catering bills, and it may be required to be paid with the final payment prior to your wedding. To show your appreciation for the catering manager's hard work, it is traditional to give a gratuity equal to 15-20% of the food and beverage bill if it is not already included.Do not forget to leave a gratuity for the waiters and bartenders! Check the contracts of the wedding function catering sunshine coast service or bartending firm to determine whether any gratuities are included in your bill, or if the employees will be hired by both the venue and the company.
Caterers Are Taking Notice, too! At weddings, food trucks are becoming increasingly popular, and we couldn't be happier. Your favourite food truck may not be able to handle full wedding catering, but they can come in to serve appetizers or desserts late at night if needed. If you're not sure, double-check with your caterer to be on the safe side. There are now gigantic grazing boards that serve dozens upon dozens of delightful appetizers, taking the concept of charcuterie boards to an all-new level. Your visitors will have a blast looking through the massive board and selecting their favourite items for a personalized snack plate! Your bartender and caterer can help you create a drink menu that perfectly complements your cuisine. If you want to differentiate yourself from the competition, create your own distinctive cocktails.
As we said, the stations are a great choice for couples who want to provide their guests with a wider variety of meals or a more engaging dining experience. Visitors may be able to watch their cuisine being prepared in front of them or sample a range of dishes from several stations.
Snacks into the wee hours of the morning: a delightful new fad? We've got some late-night nibbles for you! Ask your caterer if there are any possibilities for a late-night snack to keep the celebration continuing into the early hours of the morning. If you want to offer your visitors an experience they won't soon forget, go outside the box, and provide morning food, junk food, and fun food!